We simplify and digitize complex frameworks to support cities, organizations, and communities in acting against their most pressing issues, whilst managing their knowledge and building capacities.
Clurb is an urban management startup with operations and experiences all over the world. We develop software and tools to help communities and cities face their biggest challenges.
Our Vision
A world where every city and community, no matter their resources, have access to adequate tools to resolve the most critical issues.
Our Mission
To empower cities and communities globally, in particular, the least-resourced ones, to improve the life of their residents and achieve SDG 11* and beyond.
*SDG 11: Make cities and human settlements inclusive, safe, resilient, and sustainable
How it started
Clurb was founded in 2017 in Berlin, Germany, by Evandro Holz, Mariano Rossi and Edilson Holz around a simple but vigourous idea: "To make something simple and affordable, that cities can use with minimal external support". This realization came as a result of their experience working in more than 30 countries worldwide, noticing the mismatch between the software and tools communities could use to catalyze their knowledge and resources to tackle the main issues they face, and what was currently offered in the market.
The founding trio initially had the goal of providing tools to cities and communities with limited resources to manage disasters. Not only is this a topic of increasing relevance globally, in particular for the most vulnerable cities, but it is also an area where the founders hold great expertise and could "hit the ground running". With the invention of their product, ACCTION - Disaster Risk Management Made Simple, they have achieved their initial aspiration and are set to build a better future for local communities around the world.
With the increased exposure of ACCTION a growing project portfolio, Clurb's team have also realised there was interest in customised tools that mimicked the main features of ACCTION (e.g., flexibility, user-friendliness), but that supported cities and other institutions in other fields, like climate action and resilience, localisation of global agendas, and housing and slum upgrading. This has opened several doors for the company to provide services that are still very much aligned with their vision.
As of now, Clurb has become a global company, with operations in Berlin, Buenos Aires, and Sao Paulo, and implementations in several other countries. Our vision, however, remains the same as in 2017: "A world where every city and community, no matter their resources, have access to adequate tools to resolve the most critical issues."
Achievements
Until this day, the software ACCTION (previously named H.A.R.D.), counts with 4 successful implementations:
Teresina, Brazil
Sal, Cabo Verde
Villa de San Antonio, Honduras
Safende, Cabo Verde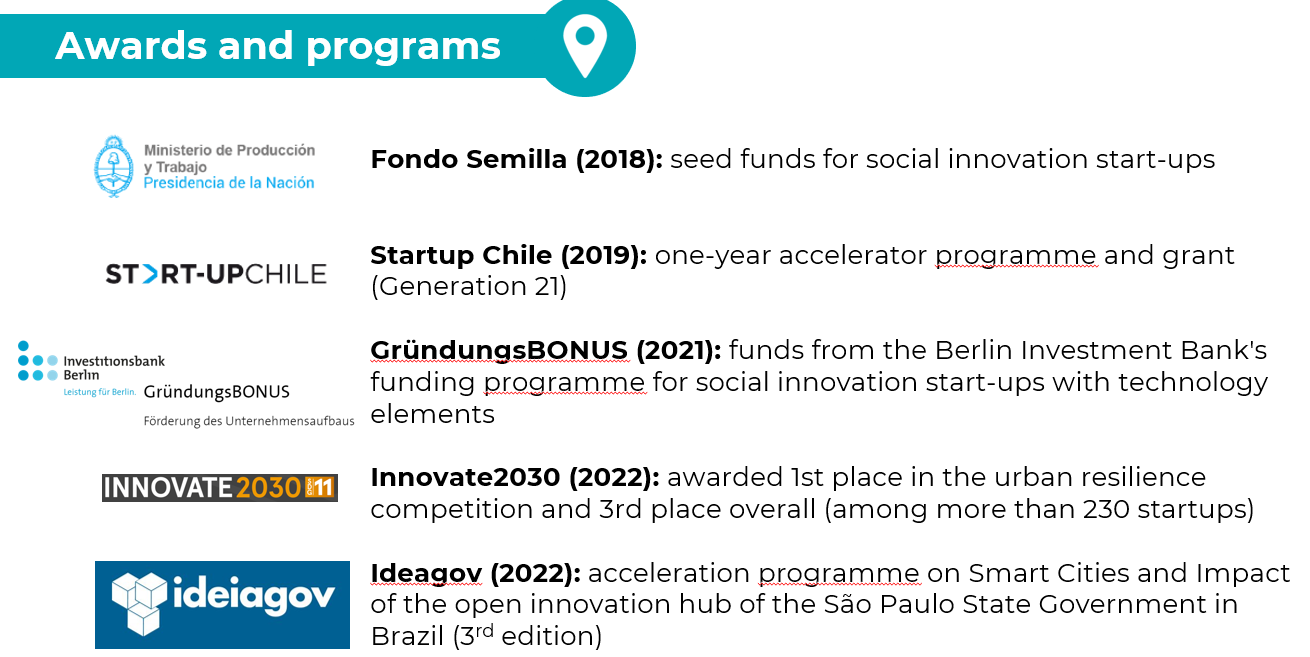 Our Future
Clurb's long-term vision is solidly built upon both the appreciation of the value and knowledge of more traditional practices, and the possibilities of what is coming next.